Hi!!
How can I change the font family for my entire app?
Thanks!
@dschindl the way I like to do this is using Google Fonts which has great font options.
Find the font you want, click on "Select this style" you'll see 2 code snippets for the font. Copy/paste the first snippet into the header section of your app.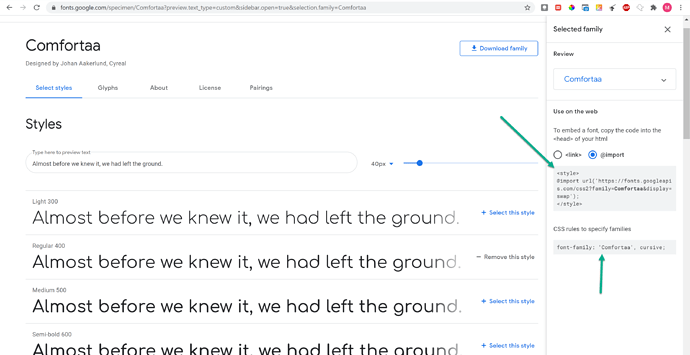 And for the second snippet add the style tag with body {}
<style>
@import url('https://fonts.googleapis.com/css2?family=Comfortaa&display=swap');
</style>

<style>
body { font-family: 'Comfortaa', cursive; }
</style>