I'm trying to understand how the number of fields in a table in the data builder might affect performance. Is there a limit for best practices?
Say, i have built a table on the page which shows the user 4 columns. Are only the fields in these 4 columns loaded from the server to the page or does TB load all fields in the table.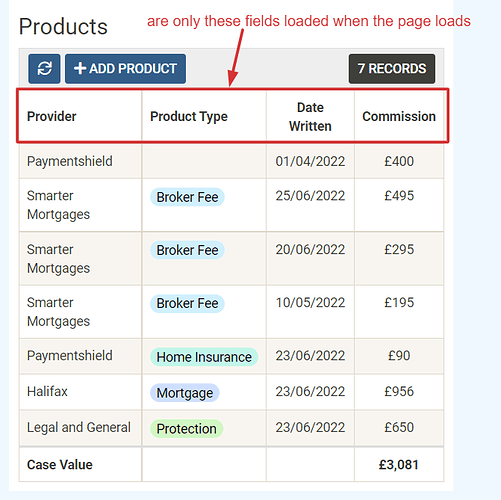 I have a table (products) which could have 114 fields. I have split these fields in to a header table with common fields and then 4 connected tables with fields specific to that product type only, all on a one to one connection. or, can i have 114 fields in a table?