I'd like to change size of button links on a table. But can not find corresponding functionality.

While reading manual I've found that it should be like below: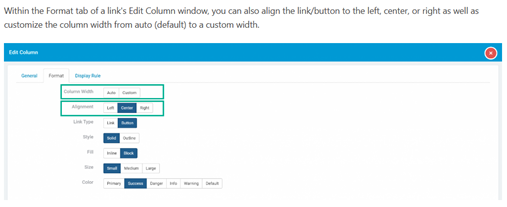 Asthis mentioned functionality it's not implemented, then I'd like to ask your help to change button size. I have found how to change colors with CSS, but not how to change size. Thanks.