Hi - it would be great if you make a possibility for tooltips within buttons standard.
Where to add: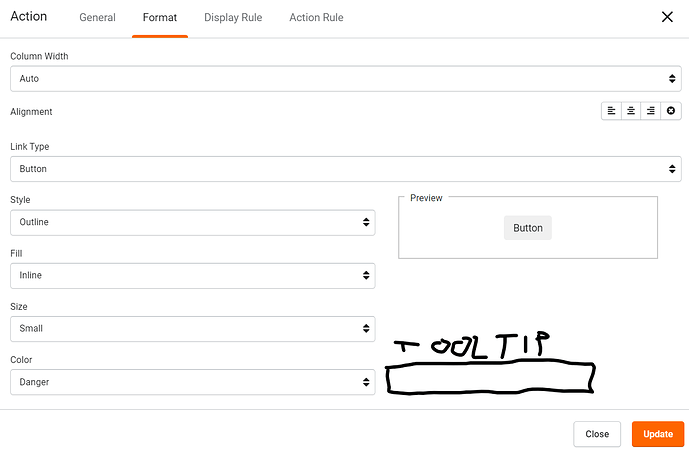 It will work such that you focus your mouse pointer on a button, a small balloon will pop-up with the (short) content of the tooltip.
Big advantage: you do not need to give descriptions to your button, so it becomes big. Tooltip save a lot of space, for example in a big table component.