I would like to add an action button in an edit form. Like this: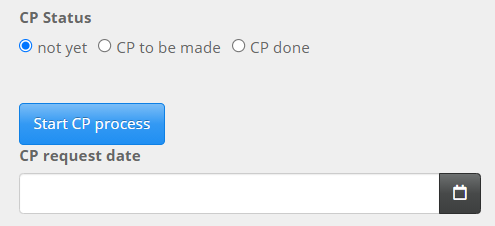 This should do the following:
Set the status to "CP to be made" in this example.
Automatically add the request date (=today()) to the record
Add the person who started this process (=loggedinuser) to the record
Send an email to the person whose actions are now required
Do nothing after the button is pushed (so no redirect, no show message), or maybe a reload of the radio field which is concerned here (or dropdown/select or checkbox in similar cases)
This is just an example, but you understand the meaning.
In this example I used the trigger pipe button to show how the action button could be done.
Thanks for considering