Could you please add 2 options for the success behaviour for the action rule for an action link in the detail component:
When I use the action link, on the same page I have a table component, but it doesn't get updated with an extra record I create with the action link.
Sometimes I do not want a message: I can see the table gets updated, or a display rule makes the button disappear. By the way, this is also for other success messages for other components, like the submit button.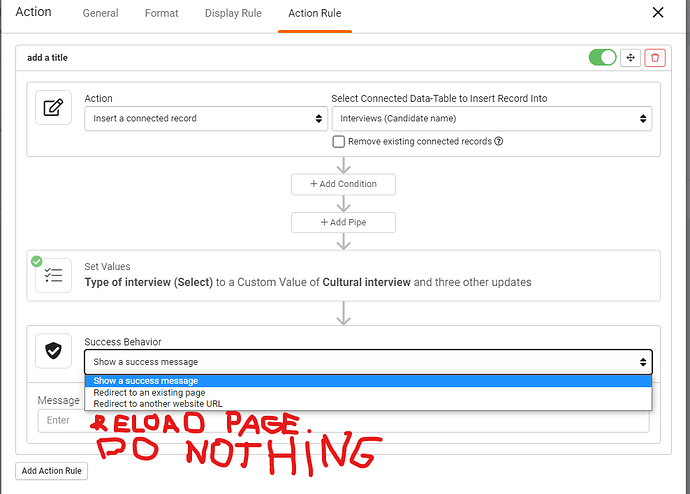 Thanks for considering