Use case: I have a table with all kinds of action items, to follow-up on a sale we have to different confirmations, contract signing, etc…
So, in Monday.com style, I have made a table: to be done fields are red and have an action button. Done fields will be green and that works fine with the current display rules.
Now what I would like to add is a custom text, or the content of an existing field in the same record (like which user has done the action). I could do that with an extra column, but it would be nice to do that inside the green field, so you don't waste any screen space.
Currently it looks like this: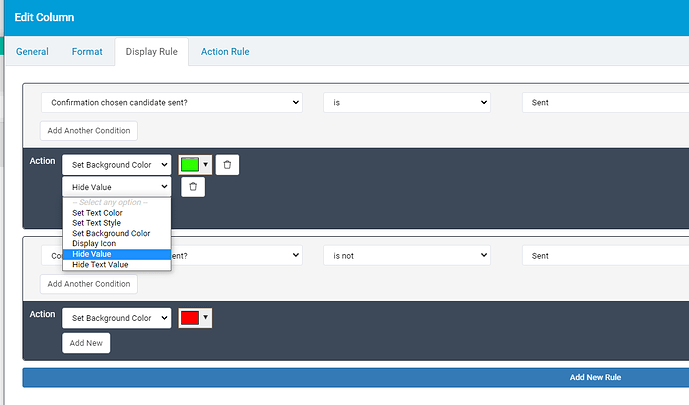 Could you add options for
display custom text
display content of a chosen field in the same record