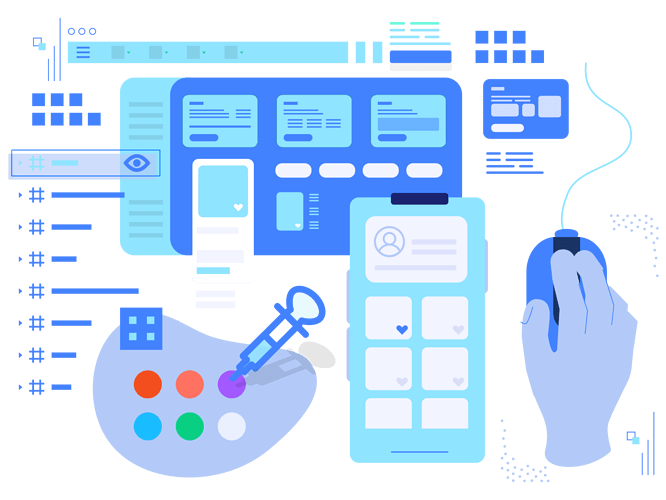 Builder UI update is here!
We've been hard at work giving the Tadabase Builder a big visual overhaul.
Optimization is the name of the game


No stone left unturned


Every pixel has been examined closely

It's not just the visuals though. We've gone through every aspect of the Builder to make it smarter. Options and settings are only visible when it makes sense. For example - the multi-step options are not visible in Forms if you don't have multiple steps.
All of this was done with really one goal in mind…make it easier than ever to build apps quickly.
Big Changes
Defined URL structures.
This enables direct linking to a specific section of the Builder.
Filtering records in the Data Builder
Saving filtered views in the Data Builder
No more double-clicking. You can now click once to open components, fields, and more.
Improved drag-and-drop functionality
Updated editing windows for components
More effective use of previously empty screen space
Uniformed primary CTA buttons
Removed Alpha features
Organized App settings
Improved Code editors
Cleaner rule management
Centralized Design options in Components
App List Page
Updates/Improvements
Cleaner and more organized buttons
Data Builder - Records
Updates/Improvements
You can now filter records directly in the builder
You can now save a filtered view for future use
You can now sort records directly in the builder
Record Information in URL
You can now see a Record ID in the URL when editing a record
You can now see data table pagination in the URL
The buttons in the Data Builder have been unified and organized
You can now double click on a record to open the editor
Removed the Fields menu from this page to help you focus on the data
Add New Record button now matches builder-wide Primary CTA style
You can now search for any text field in a data table while in the Builder, this includes the Email field.
Data Builder - Fields
Updates/Improvements
Reorganized fields by type
You can now view field ID's directly in the fields menu
Improved drag and drop reordering of fields
Edit menu moved to a new window
Redesigned field edit menu
Data Builder - Rules
Updates/Improvements
You can now expand or collapse all rules
Add Rule button now matches builder-wide Primary CTA style
Updated design
Rule conditions now adapt better to different screen sizes
Data Builder - Settings
Updates/Improvements
Better organization
Updated design
Moved some settings to different parent categories
Updated Themes menu
Want to check it out? Take a look at the gallery below

Ready to build better?