Hello all,
I have 2 tables in my app. One is an inventory table with a master data list of SKU details, cost, selling price, etc.
Another table I have is a "SKU pricing scale". This scale table has few fields: Min, Max, Markup %.
Different price ranges have different markups (e.g. $0-500 = 25% markup, $500-1000 = 20% markup, and so on.)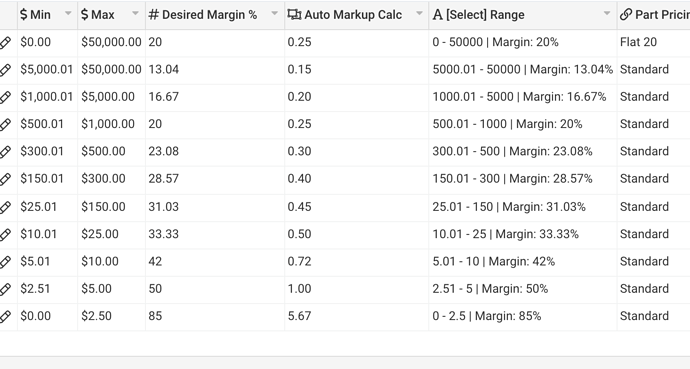 I'm trying to get the master data list table to dynamically update the "selling price" field depending on where the cost of each SKU falls into the different pricing scale ranges.
Can someone help me with this. I hope what I described makes sense

Thank you very much in advance.