Hi there
Has anyone come across this issue before?
Content is not recognised when I use copy & paste and I DO NOT edit the field before clicking the submit button.
See below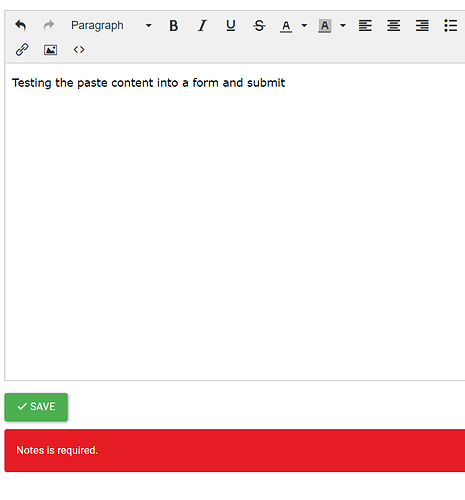 I am using Chrome.
Why is this happening and how can I fix this?
Hope I can get some direction, thank you in advance.