I have 3 tables, Permits, Jobs and Customers.
Customers are at the very top of the hierarchy,Jobs are joined to them and lastly Permits are joined to BOTH Jobs and Customers.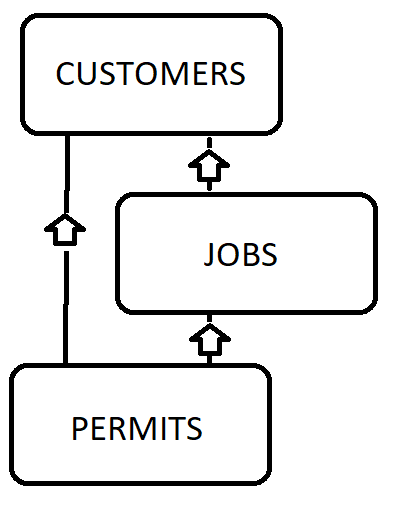 I have an Add Jobs page where you can add a new Permit record. Tadabase automatically takes care of creating the join between the Permit and the Job.
However, I need to join the Permit to the same Customer record the Job is already joined to.
I already know everything about the Customer record, it's account number, internal record ID etc
How do you join them?
I was thinking of using a Table Rule to pass a value into the Permit's Join with the Customer table but what value would I put in here and how would it know which field of the Customer table the join was for?