I only know basic CSS. I can change the font size, color etc, however I cannot work out how to add some padding or margin at the end of a paragraph.
These hyperlinks are hard to read and need a gap after each link as some links break across two lines. There are 5 hyperlinks in this field: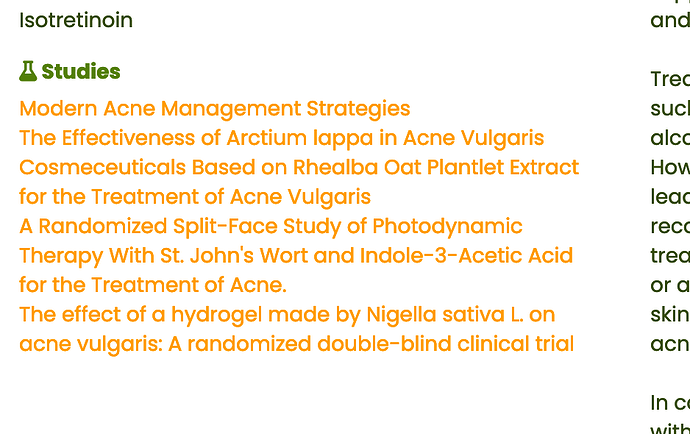 I can change the font color to orange, but I am not able to add padding or margin so that the 5 hyperlinks are better separated.


I have tried to educate myself but stuck on this. If anybody could help, please.
thank you