I'm trying to follow some of the support docs to utilize the Tadabase Record Utilities pipe to duplicate parent and child records.
Here's my setup with an action link in a table…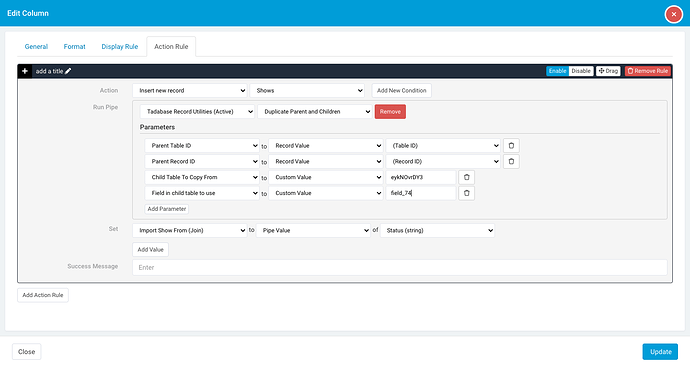 The parent record is being duplicated but the child records are not. The connection field is within the child table. Maybe that's the issue?