Hi All,
I'm getting Error 403 with some off my integromat calls - anyone else seeing those at the moment?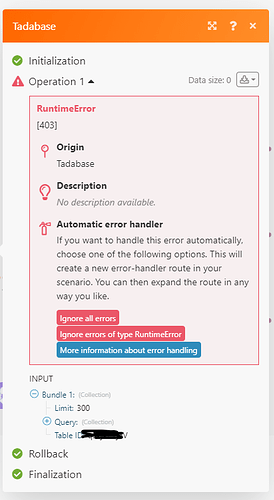 We got notified recently of a massive security attack coming from the same IPs that look like Integromat. Our system auto blocks IPs when it detects an attack. I have removed the block for now and will reach out to Integromat to find out more.
cc: @tim.young
Please let me know if you're still having any issues.
Many thanks @moe.
They are indeed working again.
Your speedy assistance is much appreciated.
I was able to verify that the IPs being blocked were indeed from Integromat. It was a false positive and now that we have their IPs we will whitelist them so this doesn't happen again.
Thank you sir.
…plus a few extra words of jumble to keep the system happy with an post of over 20 characters.