Would be great to have EXPORT option on a pivot table
This can be done easily with a plugin for now.
We'll add this plugin shortly and update you here when its done.
Hey Adrian, I'm happy to report that this plugin is now available for you to install.
Installilng the Plugin will add a "Download CSV" button by the pivot table.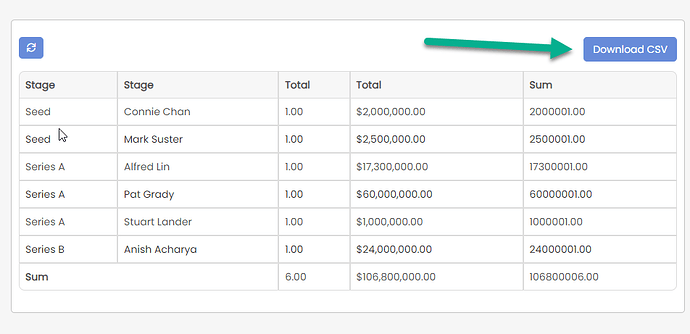 Great work Moe - Just need a Pivot Table within PDF now!!