You can now customize the download link when displaying a file field on your live app.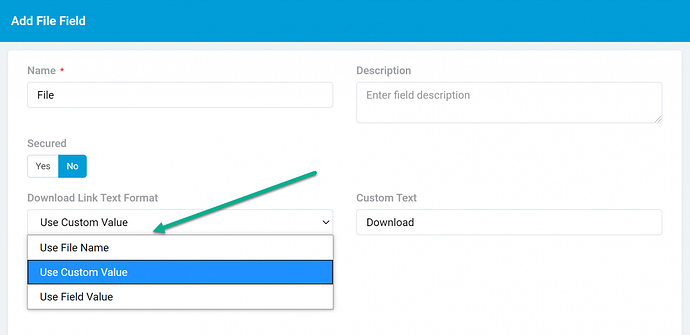 Use File Name- all links will use the name of the file without the manually added timestamp. For example: Invoice-1.pdf
Use Custom Value - all links will use the same link. For example: Download
Use Field Value - use the value from another field for the download link
Questions or comments on this update? Let us know what you think by commenting below!