I've added Detail and Edit link buttons to a table, like this: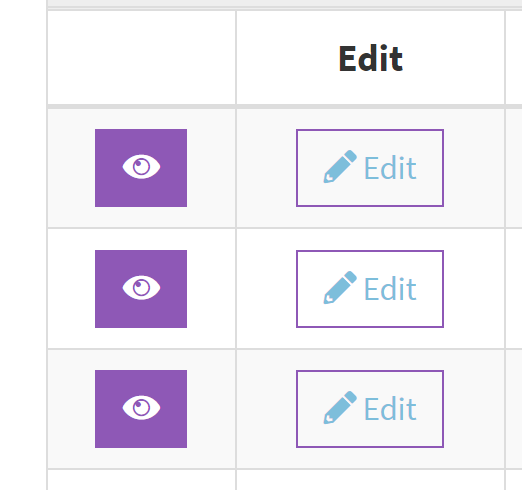 (The eyeball button is the Detail link.) I am trying to format the buttons to make them less attention-grabbing. First thing I want to do is get rid of the command name – what I think Tadabase calls the Title – so that the buttons are just icons, like the eyeball, rather than icons + text, like the Edit button.
.
Now I can't see any way to get rid of the button's title other than to clear the Title field in the Edit Column dialog. But when I do clear that Title value, then the table view in the page editing area gets harder to use, because the column title is erased. Here's an example of the table after I've cleared the title field for the Detail link column but have not yet done same thing for the Edit link column.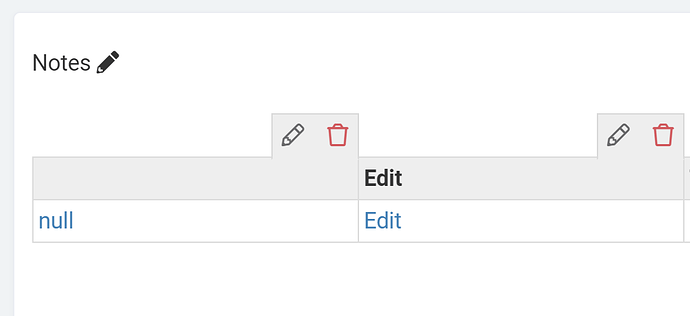 When I format the Edit link the same way, I'll have two columns side by side, with "null" in the field and no column title. As you can see this makes it a little harder for me to know which is which. Not impossible, certainly, not a major problem. But I'm wondering if I'm doing something wrong.
.
The other thing I wish I could do is format these buttons so that they show just the icon. Here's a mockup I did outside Tadabase. I can get Tadabase to format the button like the one here on the left and the one in the middle (with the light border). Ideally I'd prefer the one on the right with no fill and no border. Is this possible?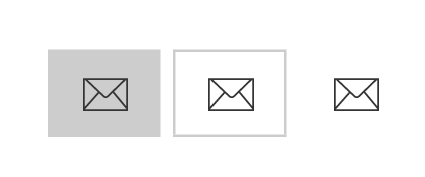 William