I have a form and below the form a table component.
Adding is simple and you get a success message: great!
The table updates itself, so no manual reload necessary: even better!
But if you want to add other points to the list, it is not clear whether it was already saved or not because the success message does not vanish.
Could you make a vanish/fade action for the success message?
I mean the green message in below example:
Example: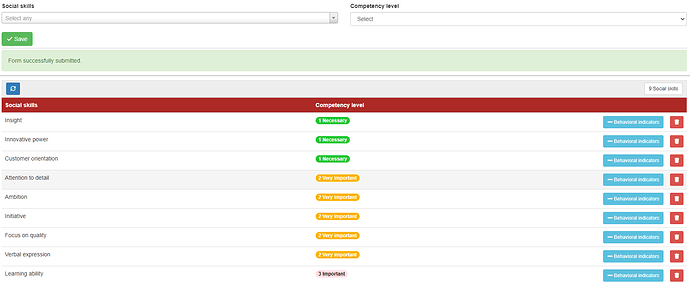 Thanks