I'd like to hide the big preview image placeholder,

on an Attachments Edit Form but keep the ability to delete the image, is that possible?
I've tried inspecting the page and getting the Selector to hide the class but that hides that image and the "Delete" link with it.

I've tried hiding various elements, including hit-tb-files but it hides the Delete link action too!
.hit-tb-files {
display: none;
}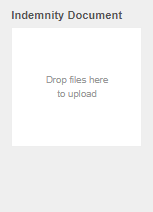 Thanks in advance for any replies