Hi Everyone,
Once again I resort to the wealth of knowledge of this community to ask a question:
I am using a Detail Component to display a "Long Text Field" and I'd like to allow my users to edit it inline.
The issue is that the popup is too small to even read the text, let alone edit it.
The "Rich Text Field" looks a lot better, but I don't to allow Rich Text and I think it might confuse people.
Does anyone have a light at the end of this pop up?
Thanks in advance,
Rez
Photo 1 with "Long Text Field"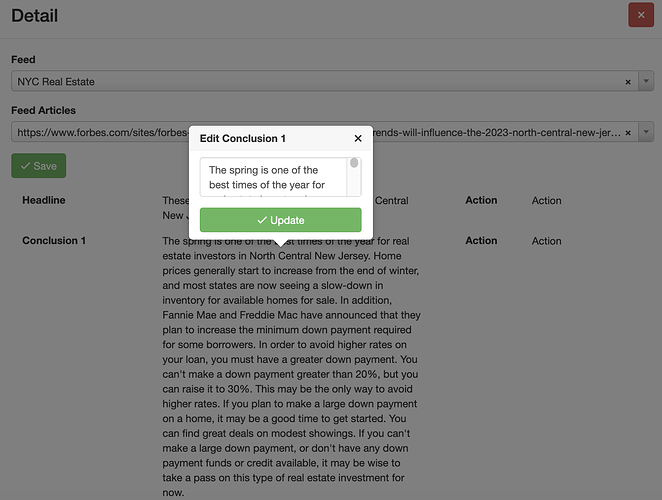 Photo 2 with "Rich Field Text"