Situation:
User table, user is created.
Goal:
Create a record in the child table of the users table called "additional information user" connected to the parent record
Reason
Cleanliness - users table is too long and therefore untidy, so I would like to create several child tables with user information, but connected to the user in the user table.
Discussion
It was easy to split the table up and create a child table. I got the application working with the child table. So, all is working fine. But I wanted to create a record in the child table upon creation of a record in the new table.
As the ID of the new user gets created in the table rules, this field probably does not yet exist or is not yet populated when I create the parent record, so the child record field to connect to the parent is not created.
What should I use here?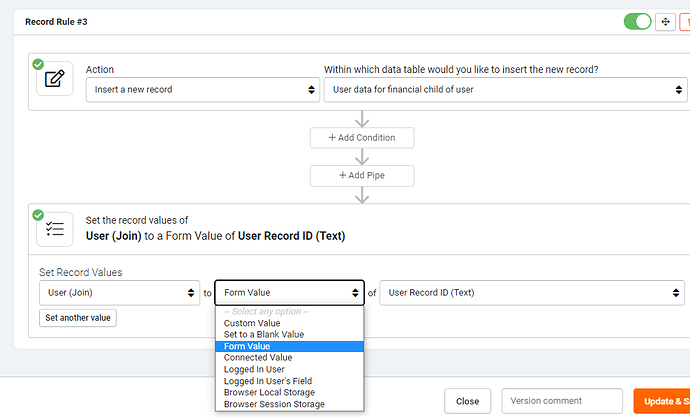 Can I do something with Browser Local or Session Storage? Or is there a pipe I can use for this?
P.S. the user gets created by an admin…
P.S.2. in salesforce and in bubble they have something called a trigger, which is a workflow which runs after a record is created. Something similar here?