Hi Tadabase,
I hope someone can help me because I really do not know what to do.
This is the scenario:
It is like a cascading connection but less click. I have Template table, subsection template table and question table.
add Template then go to the details page under the template
inside the template details page, I add form to create subsection template record under the template.
after creating submit I want to go to the page where I can add question to subsection template. and create 2 button if I want to create another subsection template or go back to template table page.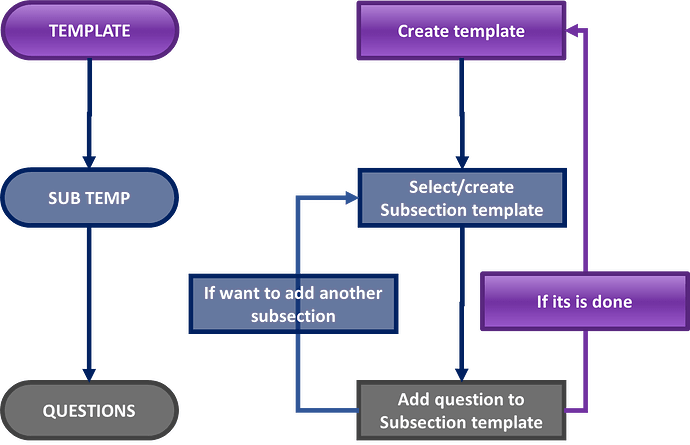 I hope someone can help me please. I am having a hard time to accomplish this.
Thank you