Hi all,
I try to add a font to the pdf-pages CSS.


I followed the lead suggested by Iris, she asked me to look at this page: Adding external fonts | Tadabase
That I followed.
But adding the font to the fonts tab of the row, did not change it for me.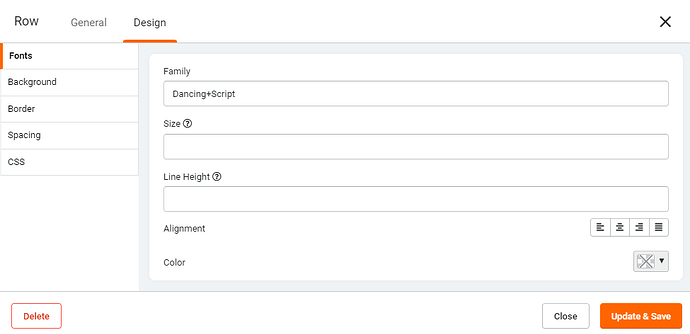 Anyone already succeeded adding fonts to pdf-pages, and when yes… How?
reference: PDF Pages 2.0 | Tadabase
This also doesn't work
body {
    font-family: 'Dancing Script', cursive;
}