Trying my hand with Pipes, starting with the Record utilities Pipe.
Case Use: We have a table for deals, when a deal's status field is changed from anything to 'Won' i need the deal to be duplicated.
I have succesfully created a pipe triggered by an action link in a table column, but ideally it would be triggered with a rule on the data table. I have now re-created the same Pipe in the table rules tab of the Data Table without success. I am changing the field value via an inline edit.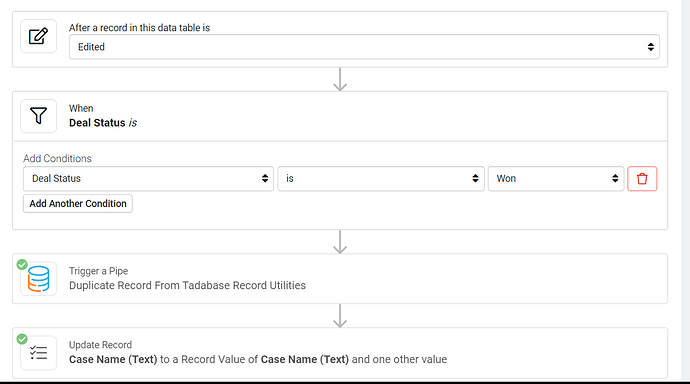 Anyone help with what i am doing wrong?
thank you.