Hi there,
In my testing I appear to have identified that you may not be able to re-import data into a SELECT field type and get the various select-able values automatically updated. Could you confirm when this is correct?
If I import a CSV file the first time into a SELECT field the import works correctly, however if I attempt import again later and use the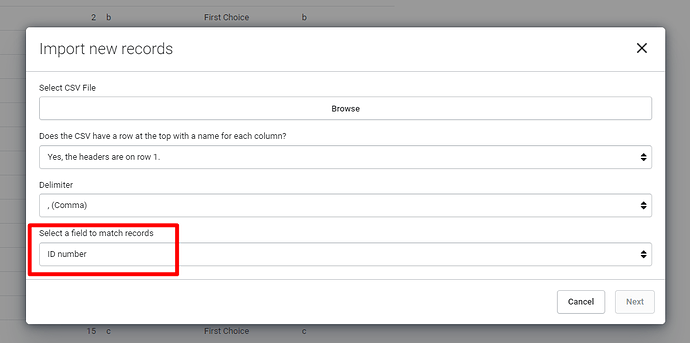 option to "match records on import" the field values fail to import correctly. What I believe is happening, is the value is imported but hidden from view until the SELECT field has been manually updated with any newly required SELECT (drop down) values. Since the original import correctly setup the various SELECT values, I had anticipated that the IMPORT with "match records on import" would also support that.
many thanks for any feedback,
Graham.