In my user table I have a complex formula (count number) which is looking how many times this person is connected to records in another table.
This case: One recruiter is connected to several jobs she needs to fill. So I have 2 tables: users and jobs.
I see that the number is not right and is not updated.
I have been looking at the scheduled task, but this field in the user table is not showing up when I chose update record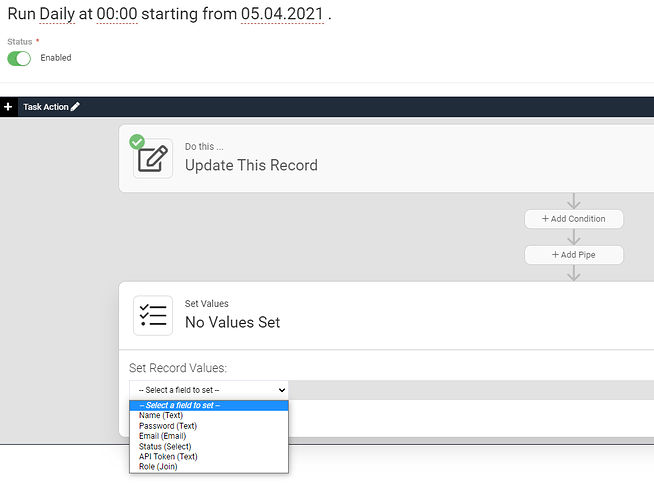 If it is not updating automatically, how can I let this update regularly. Can I use a trigger like update field in the jobs table or create record ?
Thanks and kind regards
Peter