It's the most wonderful time of the year and our team is celebrating the festivities in this week's update! Here's a glimpse of what we've been up to:
We are still actively polishing up the PDFs, working on decoupling them from the page builder as well as optimizing speed. We're excited about the significant speed improvements we've made thus far and hope in the next few days to have this live for you all to test. YAY.

We didn't stop there! We've also added email logging capabilities. You can now track more details about all outgoing emails.
If an email fails, you will see the reason as to why it failed:


Additionally, you can see several details about the email including which logged in user triggered it, from which page, and for which specific record: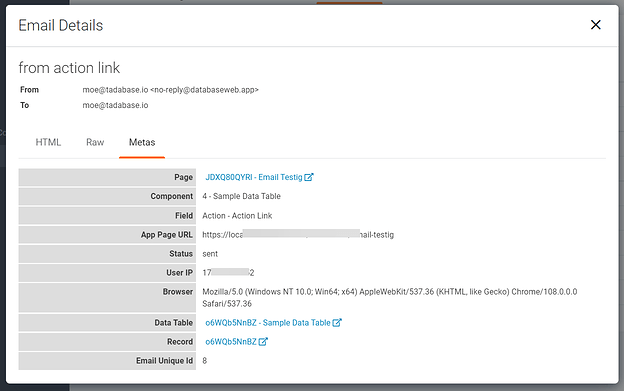 Our engineers have updated the Tadabase Record APIs so that record utilities can pass a header that will force the equations to not be updated in real time.


On this week's Build it with Tim episode, we learn all about Custom Image Galleries. Specifically, how to use the Custom Component to create custom image galleries to display images from an attachments field. Check it out and give your app the wow factor! View the galleries and download the code used in this video.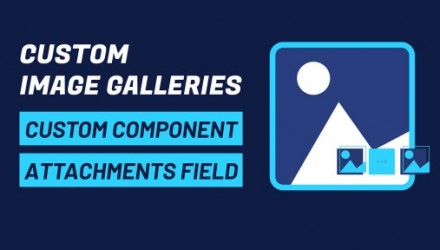 Snippet of the week:
Shh, it's a secret! Here's a snippet on How to mask sensitive form values. Use this code to set up text fields to behave as masked passwords on the front end. Hooray for security!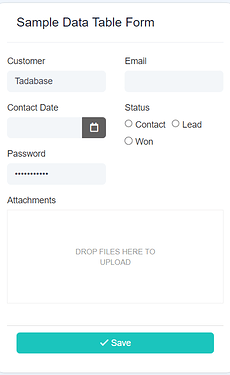 Happy Holidays, Tadabasers. See you next week!