February has entered the chat, and our team is welcoming the month with another exciting update! Here's what we've been up to this past week


Our powerhouse engineers are dishing out MORE templates this week. Specifically, for Marketing and Sales industries. Without further ado, we're happy to introduce you to the following templates:
Keep 'em coming, team!


Though we may not have a new Build it with Tim this week, we can take this opportunity to highlight a wonderful video from the past! Ever wondered How to save values to Local Storage? Tim's got you covered. Check out the video and docs here!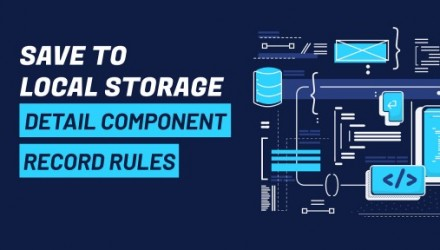 We still want to hear from you! Anyone who has not gotten around to completing our survey, we'd appreciate if you could take a few minutes of your time and share your feedback with us. Fill out our survey here!

Snippet of the week:
Google Charts Integration! You can use the DataTable component and set its record limit to 250 (for displaying chart data) or you can use APIs to get data from tables. DataTable component is used for the example below. Get the details and snip the code here!
Example: Data Table-

Chart result-


Coming soon:
Tim has been hard at work creating a Tadabase Marketplace! This will be a place where users can share or sell apps as templates and will also include a message board to post projects and connect with partners. More on this to come, stay tuned!

Drawing the curtains on this one, folks! Happy building and see you on Tuesday