Tuesday has arrived and 2023 is still off to a soaring start! Here's what we've been up to this past week:

As some of you may have noticed, we experienced some server and database issues on Thursday and Saturday this past week. We will be writing a detailed update in the coming days and have been working around the clock to ensure this type of issue doesn't happen again. This has been consuming the majority of our time and we're thrilled with the improvements we've already made. More on this to come soon.


We have a new Build it with Tim episode, folks! This time on how to build a messaging system. Send messages and receive replies - all right inside your Tadabase app. Wanna know more? Check out the video!

Looking to write your own component helpers? Look no further! Using Handlebars, you can create your own Helpers similar to the helpers we have built-in. Ex. grouping item categories on a shopping list. Read more on this and get the code here!
We now have a script that can be added to your app to help find duplicate records in a user-friendly (& color coded) way. See this in action and clip the code here!


We've rolled out new on-boarding videos! One for Law Firms & Asset Recovery and another for Kitchen and cabinet Installations! Check out the videos for some inspiration under 7 minutes!

:


:


Snippet of the week:
How to show columns based on the user's role! Customize a table with different views based on the logged-in user's role. Check out the step-by-step guide here.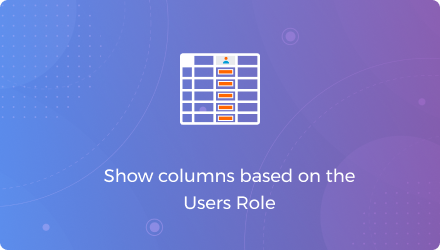 That's everything for this one. Happy building, ya'll. Catch ya next week!