January is fading out but our team is feeling bolder than ever bringing you this week's update!


This week our engineers have pulled out all the stops (spoiler: there are templates galore)!

Starting off with some tasks updates. You can now see the tasks from all your apps by clicking on the Stats button:
We are also testing the release of the ability to trigger tasks via API, view task logs, and even terminate running task jobs via the API. This will be ready in several days on select plans.
But wait, we're not done! Soon we'll also have an API where you can view all the latest activity of your app, for example:
Recent Failed Logs
Recent Pageviews
Recent Successful Logins
Recent Emails
Recently Blocked Users
Blocked IPs
Active User Sessions
Builder Activity
Stay tuned for more on this sooon!


Our engineers have also rolled out the following templates this past week:
Contact Directory -manage marketing contacts and track communication with each contact.
Don't see the industry you're looking for? No worries, there are many more templates being rolled out soon.


Lastly, our magical engineers have also fixed some bugs including: Pipes Don't Save Responses when the Code is not 200 (DEV-5005). Woohoo!

Next up, we have a new Build it with Tim episode! We're learning how to supercharge your Form Components using Display Rules, CSS classes, and custom CSS. It's a super cool video and a must watch!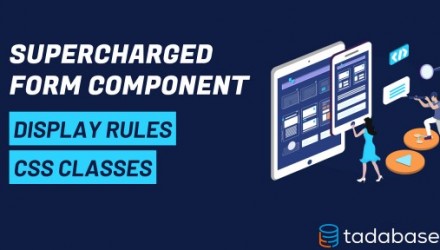 We've been sending out this survey (and will send it out to more users in the coming weeks) to really hone in on our progress and where we can improve moving forward. At Tadabase, we want our users' input and urge our community members to complete this survey! This will help us in setting our goals and in the direction we choose to take moving forward.

Snippet of the week:
Limit text- show more. Here's a solution you can use to limit the number of characters text inside a table component and have "Show More" and "Show Less" options.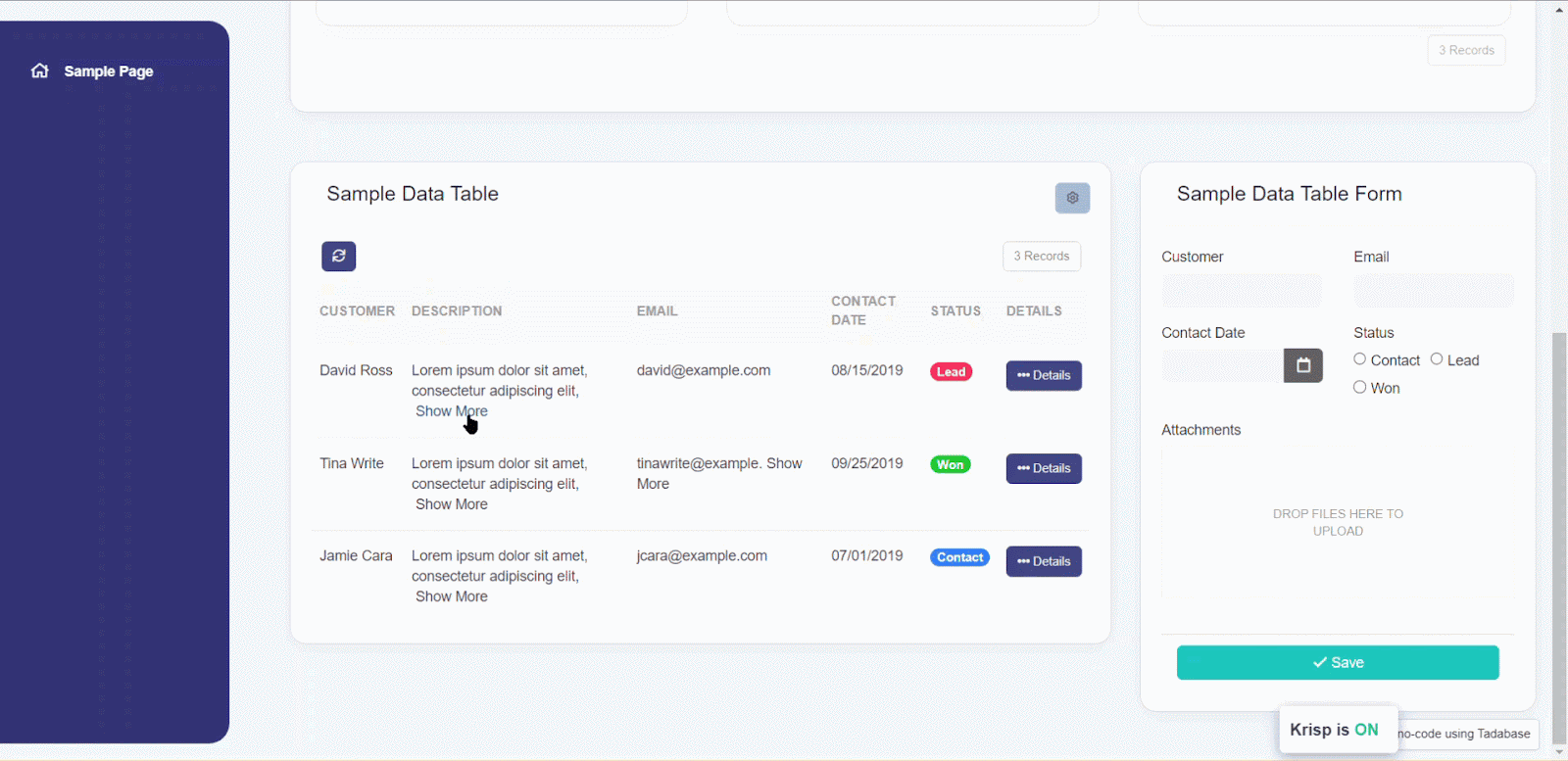 That's everything for this week, folks! Happy building and see you in February (next week

)!