Aren't you glad to be a Tadabaser on this Thanksgiving (week)day? Well, you definitely will be glad after this week's riveting update from the team!

Sound the alarm, new pipe alert!

Our "plumbers'' have installed the Ably pipe

, allowing you to easily add real-time message notifications to your Tadabase app. This pipe works together with Ably's client side JavaScript SDK. Watch the Build it with Tim video tutorial from a few weeks ago for more context on what this pipe can do. Read more about the Ably pipe here.
The QuickBooks Pipe has now been updated and is ready to be installed! Sync your invoices and customers with QuickBooks online. Watch the step-by-step video for more details.
We've also added some additional docs in the developer portal about equation updates via API- take a look!


Check out this week's Build it with Tim episode on how to create cascading connections! In this video, Tim discusses building a series of data tables with a defined hierarchy, where each table contains direct connections to every table above it. Neat!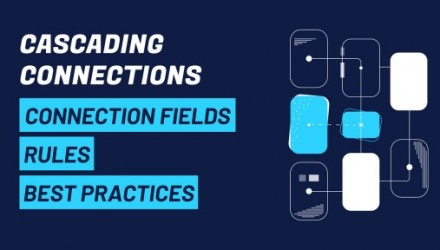 We've published our newest case study on Global Distributors- a distribution company providing equipment to over 150 long-term care facilities in the Chicagoland area, powered exclusively with Tadabase. #MidwestIsTheBest


At Tadabase, security is our middle name. We're constantly improving and researching new methods to keep your data secure. We're excited to share that we're adding data centers in many new locations across the globe. While databases are meant to centralize, your confidential information should not be, and we're scattering it around so you can sleep even better at night.

Snippet of the week:
Looking to include read receipts for when users view the 'details' page on an app? Just snip this snippet and voila! See how here.

Giving Thanks:
In the spirit of thanksgiving, We'd like to wish our community members and users a Happy Thanksgiving from our team. We truly appreciate you choosing Tadabase and believing in our mission. It would not be possible without you and we're excited for what's ahead and bringing you all along with us.
We'd also like to express our appreciation for coffee, which has always been the real MVP and star of the show.


That's all for this week, Tadabasers. Happy building & Happy Thanksgiving. See you on the next one!