Hi guys, where can I find a manual guide for the Xero Pipe?
Hi @sahiraz,
Tadabase does not have documentation for non-Tadabase pipes. To understand exactly how the Xero pipe works, you can check the Xero API documentation.
Otherwise, if you have a specific question on the Xero pipe, ask it here, and I'll be happy to see if I can help.
Thank you @Sara, I will give it a try and get back to you if I need help.
Cheers
Hi @Sara
When setting up the connection with Xero, usually we will get to this screen so that we can select the account to connect to, however with Tadabase I did not get to see this screen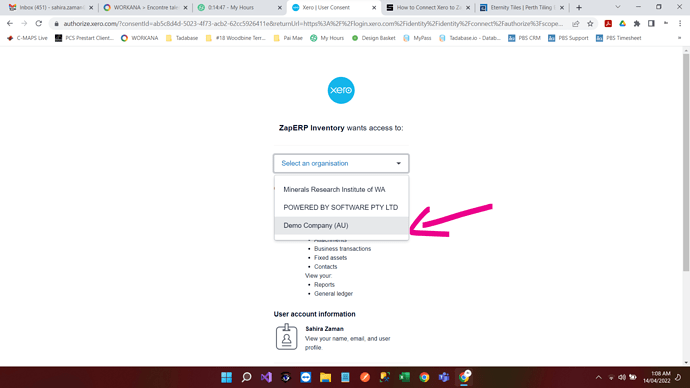 Are you able to help me with this? It seems that we are missing a step during the configuration process so that the API can find a valid connection with Xero
Hi @sahiraz,
You might already be logged in to Xero from your computer. Try clearing your browser's cache (ctrl+alt+delete), and then try again to authorize and install the Xero pipe.
Hi @sara, thank you for your response. I will give it a try.