Hi @moe
From my understanding, the equation fields are currently updated once there is an update to the record. I am not sure why this is required.
However, many time I can only use an equation field becuase the formula field does not allow me to add conditions to the formula, but I dont want to have to go through my entire table and force an update - record by record - just to get the equation field refreshed.
Is there a way you can simply get the equation field to refresh the result without require the update to the record?
Plus, the system should trigger the equation to be refreshed when there is an update or insert to the table regardless of how this update has ocurred. At the moment, if I want to force the update to the entire table just to force the refresh to the equation field, this does not work at all. Hence I will now have to waste someones time to go record by record and force an update.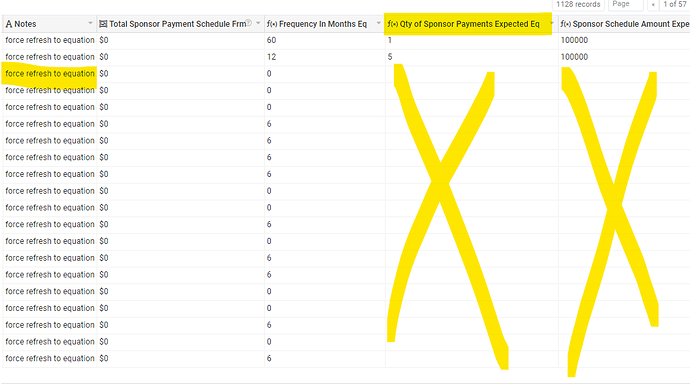 I hope this makes sense and if I could be doing this in a better way please feel free to make a suggestion.
I look forward to hearing from you
Cheers