In my bookings form (from my bookings table) I choose a dog name (connected field) from the Pets table, a date range for their stay and which room they will be staying in. The problem is when I use the connect Name field it only shows the Pet's name and of course when trying to book a stay for Bailey it's impossible to figure out which Bailey we are booking for.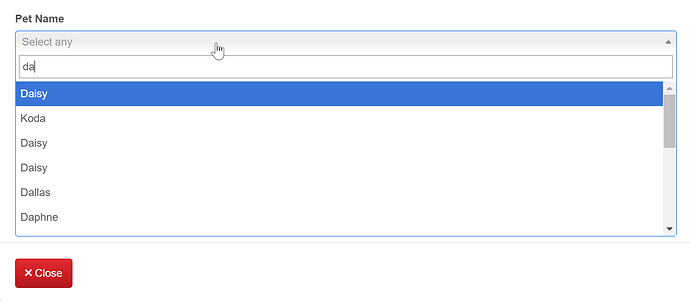 In the old days in Access I would just add a Combo Box, bind it to a query of the Pets and Owners tables and display 4 identifying fields in the combo box.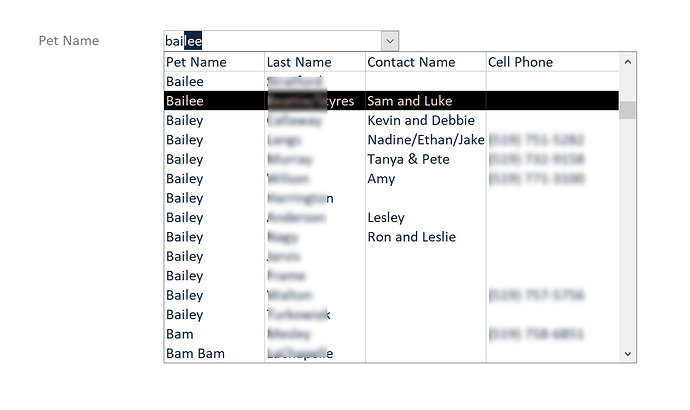 Soooo…can someone suggest a different way of going about this without causing my client to change the way she does things?
Thanks
Rob