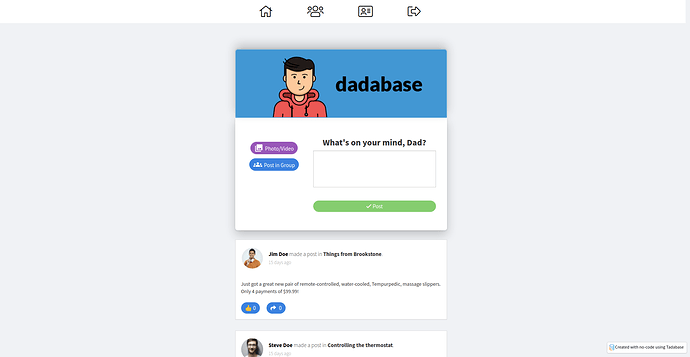 Are you a lover of dad jokes? I am.
What if there was a social network for dads to talk about cliche "dad stuff" like controlling the thermostat, Home Depot, and sneezing waaaaaay too loud.
Here at Tadabase, we've gone full meta and turned a dad joke into a fully functional…dad joke.
In all seriousness, this is a social media template. The foundation and data structure is very simple, but the styling and use of the Custom Component is more advanced.
Demo Login:
Username: john@user.com
Password: 1234
Required:
Custom Component must be enabled
Suggested:
Knowledge of CSS
Knowledge of JavaScript
Installation:
Click to Install