While you could always choose to upload files directly to your own Dropbox account, you can now customize a specific Dropbox parent folder path to save all uploaded files as well as further organize your files within separate file field sub-folders.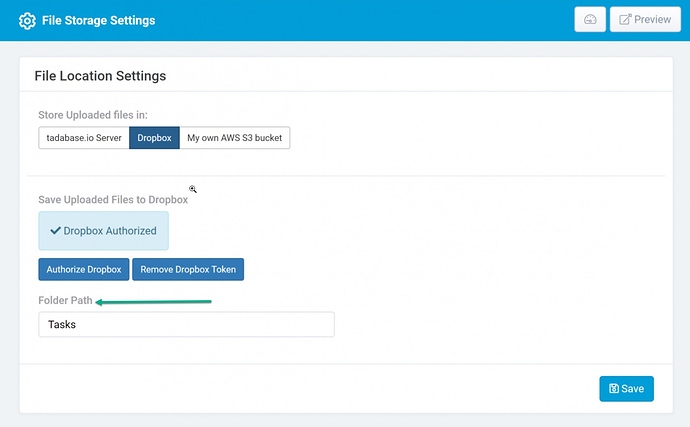 Custom folder paths occur dynamically from within Tadabase and instantly integrate with your Dropbox account.
To learn more about integrating Tadabase with Dropbox, please read our Dropbox Integration article here: https://docs.tadabase.io/categories/manual/article/saving-files-to-dropbox
Questions or comments on this update? We'd love to hear your feedback in the comments below!
P.S. Thanks to @suiteUpstairs for this great suggestion