Hi Tadabase,
I am wondering if it is possible to duplicate a parent and child record and assign it to newly created user.
Here is my scenario. I have a ready made template with questions under it. Then I created a tale specifically to create a user under 1 admin. please see the figure below: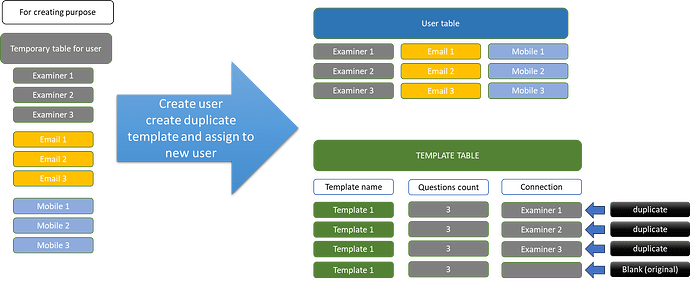 When I create a user, I want to duplicate the template. If it is possible, if I create 2 user, it will duplicate 2, and if I create 3 user, it will duplicate 3 template.
Is this possible?
If there is another way to do this, I really need suggestion.
This is perfect for schools accepting new students online.
Hope someone can help me.
Thank you