My table has a lot of fields. I'm trying to design an input form that has some organization — headings and some separation between the field groups. I just discovered that, in the page builder for the form, I can insert an HTML object between a couple of fields. That ought to do the trick. But it's not working quite right and I can't figure out why not.
I've inserted an HTML object, and in the object, I placed a horizontal rule, and then an H2 value that acts as a section heading. Here's the HTML object in edit mode:

Here's an example of what it looks like in the builder, when I close the HTML object.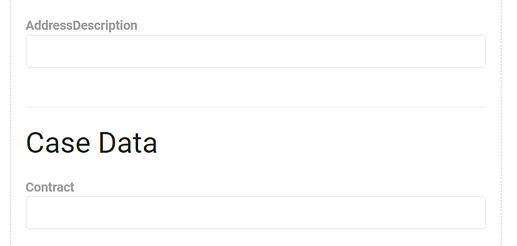 "AddressDescription" is just the last field in the preceding section. Right after that, you can see the horizontal line (it's faint but it's there) and the heading for the next section: "Case Data". Looks good.
But that's not how it renders in the live app. Here's what it looks like in preview: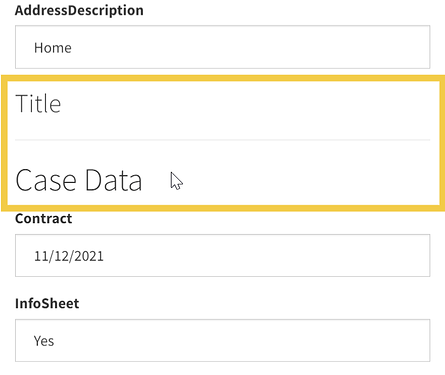 Where did that word "Title" come from? It appears in each of the HTML boxes that I inserted. Where does it come from, and more importantly, how do I get rid of it?