Hi Tadabase community,
Is it possible to merge HTML (Details page) to an existing table?
The goal is that every record in the table has its own details page under it, then an action link or button on each record that will handle the hide/show for the detail page.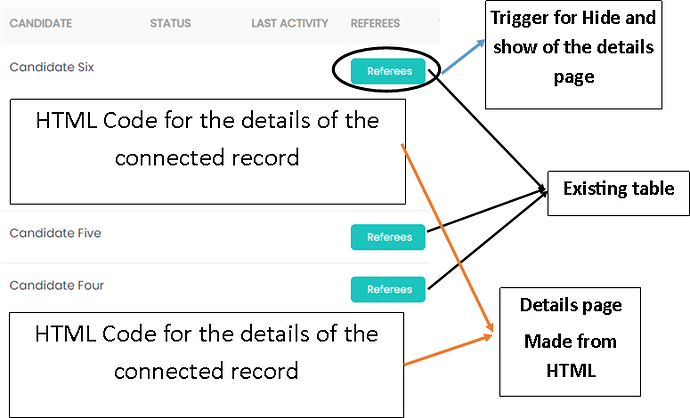 This is what I want to achieve.
The demo link in here is not working anymore.
Hope someone can help me.
Thank you!